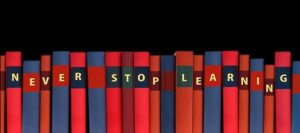 ICDL/ECDL PROGRAMME

The European Computer Driving License (ICDL/ECDL) is the European certification that recognizes basic and complete computer usage competences at the user level. You can obtain this certification in our certified examination centre. The current available modules for the examination are:
Prepare yourself with our online supervised courses!
You can take a look or subscribe to our YouTube channel to learn more about the ICDL/ECDL modules.
ICDL/ECDL GUIDE

– The programme syllabus of the ICDL/ECDL accreditation is public and can be consulted in the
ICDL website
website.
– The examinations are hands on in the computer lab and only available at approved centers. Online examination option is also possible.
– Certification guidelines, exams, and level exams can be found at the following
link
[in Spanish].
PRICES
Consult the examination fees in the links below. Prices for students and staff of the University of Alcalá are only available through access from a computer inside the organisation.
– ICDL/ECDL for personnel not linked to UAH (external) in the following link.
– ICDL/ECDL for UAH students. Information provided in english in the following link.